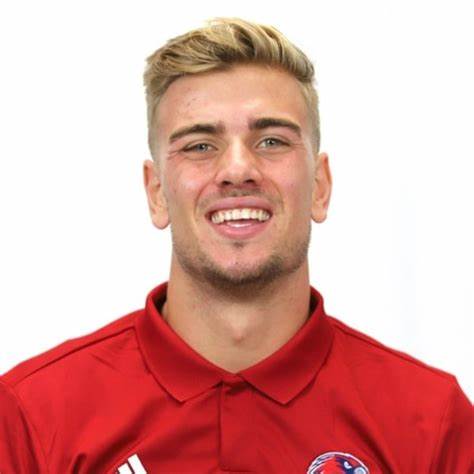 The Viterbo V-Hawks men's basketball season is right around the corner, and they have their eyes set on doing what they did in 2021-22, which is winning the conference and ultimately winning the conference tournament. The V-Hawks are looking to improve on their 15-13 record from last year, which looks promising due to the fact they have many players returning (such as Dakota Mannel and Ben Olson) to name a few, that are key to their success.  
Jack Monis is returning for his fifth year, and he is on the hunt for another conference championship while carrying over his monster play from last year. During the 2022-23 season, Monis led the V-Hawks in scoring at 16.3 ppg. This performance earned him first team all NSAA conference honors, the WBCA D3 Player of the Year, and he even excelled off the court as well earning First team Academic All American. 
Even with all these accolades, Monis has his mind set on other goals for himself this year. He states, "Throughout the season I am just looking to continue growing my game, keep being a leader, keep having fun, and work my hardest everyday while enjoying every day."  
Monis' ability didn't just show up one day, either. He spent hours putting in work to get to the point he is today. With Monis knowing this would be his last year playing college basketball, he knew a lot of it would be off-season preparation. He states, "I just knew I needed to physically get in the gym and weight room every day. I also knew I needed to do the proper recovery for my body each day, which included meditation and eating clean. This all just helped me become mentally prepared by just putting everything together for my last year of college basketball." 
All this preparation has Monis ready to attack this basketball season, and he is confident in his team about its upcoming season. He explains, "I think we are just getting into the swing of things because practice just started, but we have a great group of guys this year and I think the team is looking really good." The V-Hawks have been getting after it even before their practices started last week, whether it was working on their craft at open gyms or getting their conditioning in doing courtyard and beach runs. This continuous preparation has the team ready to meet its goals. Monis states, "I think as a team we just want to get better every day, and ultimately compete for a conference championship. As a team last year, we had a lot of younger guys, and they all grew up a little and now we have a better core and get along better, so we go from there and just compete." 
With the V-Hawks' first pre-season scrimmage coming up on October 17, and their first game at the end of the month, they are looking to put all their hard work together and succeed. For Monis, the beginning of the season is bittersweet, because it is his last year, but that is just more fuel for Monis to do what he needs to do and lead the V-Hawks to success.