Student Theatre Project builds on its mission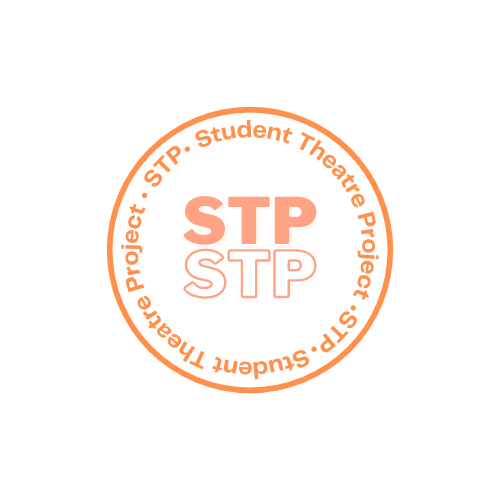 With all the changes brought by the COVID-19 pandemic, few places have felt their impact as much as the theatre. Viterbo's own main theatre—and the students who would fill it—was no exception. During the second half of the 2020-21 season, when safe performance protocols were first being determined by the university and unsurety was high, the departments of Theatre and Music Theatre navigated the complex and evolving landscape with Student Theatre Initiatives—productions led and conceived by students—presented online (Fifi Rodriguez's "In Limbo"), outside (Shakespeare's "Julius Caesar"), and socially distanced in the main theatre (selections from "Spring Awakening"). These productions, some of which are still ongoing (Greg Barclay's "The World Hereafter"), were intended to bring some closure to what would otherwise have been a sparse season for Viterbo's actors and singers.  
Carrying this spirit of innovation forward in the 2021-22 season, the newly formed Student Theatre Project (STP) hopes to continue the path made by those trailblazing productions. The Lumen learned some perspective from STP's student leadership team as it prepares for its debut production, a cabaret titled, "Never Would I Ever." 
Concerning their core value and roots, club president Katie Wall wrote, "The Student Theatre Project's mission statement is to give all Viterbo students a space to present student-created theatrical works and create leadership in theatre. The club was formed at the beginning of this fall semester, coming about after the Student Theatre Initiatives [that were started] the past Spring semester. There was a demand from students for theatre to continue, and we are focused on creating a space for student-led theatre to flourish and thrive within the Viterbo community."   
The organization is directed in tandem by an academic advisor, Erin Jerozal, and its student leadership board. Wall wrote about student involvement, "The leadership board is currently comprised of…students from different majors and years. The team's makeup really reflects our mission in the sense that we hope to see students from all different backgrounds be a part of our board so we can hear input from all different kinds of students." 
As far as the future is concerned, Wall wrote, "We are looking forward to hearing student proposals for our spring shows. Student Theatre Project hears student proposals for works the student body believes we should produce during our meetings and the board then approves or amends these show choices so we can produce them." 
For students and other community members who might like to attend meetings, Wall added, "Club meetings are every other Friday from 5 to 6 p.m. If students are interested in joining the board, presenting works proposals, or anything in-between, they can reach out to any member of our board…for more information…please reach out to Katie Wall, Mason Wold and Jack Scharrer [via email]." 
Wall concluded, "Student Theatre Project would love to thank Erin Jerozal, their faculty advisor, as well as the Viterbo MUTH/THTR Department for their continued support." 
The upcoming cabaret is named for the nature of the pieces students will be performing. As part of the program, students are invited to select options outside where they would be cast in the industry due to age, voice type, or a similar characteristic. In a press release for VU Today, Student Theatre Project noted, "Use your best judgement when picking material and steer away from material that is telling a story not meant for you to tell." The performance date will be provided as the semester continues.