Nancy Allen's 25-year reunion and retirement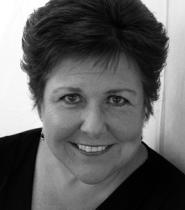 Nancy Allen, a faculty member for Viterbo's Conservatory for the Performing Arts and the show choir director for Platinum and Diamond Edition, is finishing her 25th year at Viterbo University. Allen shares what being at Viterbo has meant to her and what she has learned throughout 40 years of teaching. 
Allen's first teaching job she ever had was in New Hartford, Iowa. "In a town of 2000 people, there were 105 in high school. By the time I left, 99 were in choir. It was a K12 position, so I taught K through 12 there. I loved it because I'd come into a program that wasn't very good and so everything that I did was kind of an uptick. It made it really exciting to be there for three years," Allen states.  
Allen didn't always want to be a teacher. It was Sister Anna Rose who guided her in that direction. "I taught a lesson in her class, a music education course. She said 'I want to speak to you after class,' and everybody's kind of snickering thinking 'I'm in trouble.' [Well I] walked up to her desk and she said, 'God has given you a gift. You are a natural teacher. You were born to teach.' That changed the course of my life because I became a teacher from that moment on," Allen says.  
Being a student at Viterbo University helped her greatly because she needed one-on-one attention after being dismissed from UWL for poor attendance and "less than stellar" grades. She needed to know somebody cared and would push her to make sure she succeeded. "That is what Viterbo did for me. When I came back [as a teacher], that's what I wanted to do for Viterbo with others," she recalls. 
One of her fondest memories of being a professor at Viterbo was when a student named Sarah Klein, a recent graduate, dressed up as Allen one day. "The music students decided to dress like their favorite professor and so we had a student named Sarah who came dressed as me. It was so funny, she put on a wig and [had] the same kind of clothing, and she had my name badge made. But that same student on the flip side acknowledged me at graduation as making a huge difference in her journey here at Viterbo," Allen states.  
Allen is incredibly passionate about sharing a love of music with others and "finding the love and joy" in making music. "My entire career," she says, "I have really worked to make students feel like they were in a room where they were cared about, they were acknowledged, that everybody knew everybody's name and that they were treated fairly. They weren't outcasts or they weren't the superstar, but everybody was part of a team together."  
Allen says that although she will miss the students dearly at Viterbo, she also knows this is the right time to retire. Allen is excited to spend more time with her family and to travel, but her number one goal is to get in better physical health. "I want to spend time on me, being able to learn to eat healthier [and] get a better exercise regimen," she states. As the director for the adult choir, she also plans to keep music in her life by continuing to play the piano and organ. She hopes to still produce cabarets and maybe some musical ensembles. 
Some of the influential people she's had in her life have been Sister Anna Rose, Dan Johnson, her parents and Shane Rhoades, to name a few. "Having [Rhoades] here has made my life so enjoyable because he's taken on so much responsibility in the show choir programs and been a partner with me through the last ten years," Allen says. 
Platinum members Mason Wold and Madelyn Ballard shared how Allen has made an impact on their lives. "I can talk to her on a personal level and she's always there for her students and knows us on a personal level," Wold shares. "She'll always fight for you. She's always looking for people who do not get opportunities to give opportunities to and highlighting people's individual talents," Ballard says. "I don't think any of us would be in platinum or diamond if it wasn't [for] Nancy."  
This statement rings true. Over 100 show choir alums came out for the show choir performance because Allen has made such an outstanding impact on the students she has taught.