Viterbo's Mathy Center provides tools for students looking to create balance in their lives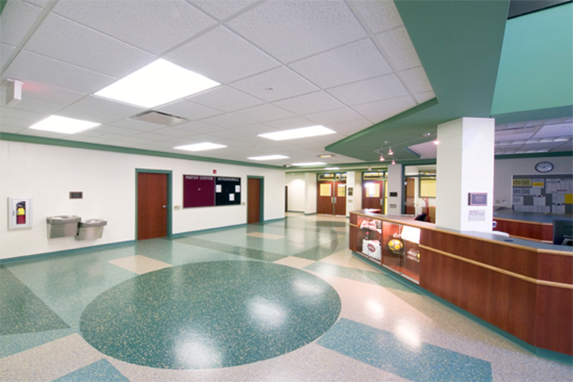 The Mathy Center is just one of the many facilities Viterbo has to offer its students. An extensive athletic complex home to basketball courts, a weight room, tracks to run on and more, the Mathy Center is available to not only students, but professors and alumni.  
There is much more to offer than what first meets the eye in the Mathy Center. Catering to a wide variety of needs, there are many different group activities you can sign up for. Students can benefit both mentally and physically from incorporating 60 minutes of exercise into their day. As we near the winter months, access to outdoor physical activity becomes limited. The Mathy Center will be open: Monday-Thursday 6-10pm, Fridays 6-6pm, Saturdays 10-6pm, and Sundays 10-8pm. 
Jonny Solma, the new Recreation Program Coordinator at the Mathy Center, reports directly to Amanda Meyer, Director of Recreation, who operated the day-to-day of the Mathy Center and holds primary scheduling duties. The main duties of Solma's position are "Assisting Amanda and scheduling," but he insists that "Amanda takes care of most of the Mathy and its scheduling." 
The Viterbo Mathy Center offers many courses pertaining to physical improvement and a more connected Solma says these classes contain "extra guidance" and "a positive environment," which makes classes much more enjoyable and beneficial.  
Some of these classes include Pilates, "butts n' guts," and dance fit. Pilates is focused on improving strength and flexibility, especially "in the neutral position, while adding arm and leg movements to overload the core."  
Butts n' guts is a short class, but in 30 minutes students can "tone, sculpt, and strengthen your core." It may seem like a tough class, but the class description makes it seem worth it: "It's time you had the opportunity to make your body look this good." 
Dance fit is one of the more unique classes offered at the Mathy Center. It combines fast and slow rhythms with a wide range of dance themes. This could be a fun way to get in some quality physical activity without feeling like it was much of a workout. Yoga classes are also held for those looking to expand their activity in a low-impact way. The classes are designed to help students "clear their minds and practice their breathing."  
The effects of the Mathy Center are not limited to the building itself. Bike rentals have begun for students, alumni, and faculty members so that students can "explore the city of La Crosse and the surrounding areas," according to Solma. Day use of bikes is free for Viterbo students, but guests from the community are also available to rent. 
There are also rec leagues in multiple sports, from basketball to volleyball and even bowling. To sign up for these leagues, students can log onto IM Leagues online to secure their spot. The upcoming season has already begun but be sure to keep on the lookout for future events.  
While these courses may sound enjoyable, they are first come, first served. Students and alumni alike are able to sign up for classes online, but classes only have a limited number of members. Solma urges students to "Use the website. Everything you'll need to know is there." That website can be found through Viterbo's site under "Recreation." 
These have only been some of the Mathy Center's many resources. The classes and rental programs are essential to creating healthy habits for all involved. Students looking to destress and improve their physicality are sure to benefit from the many available programs the Mathy Center has to offer.